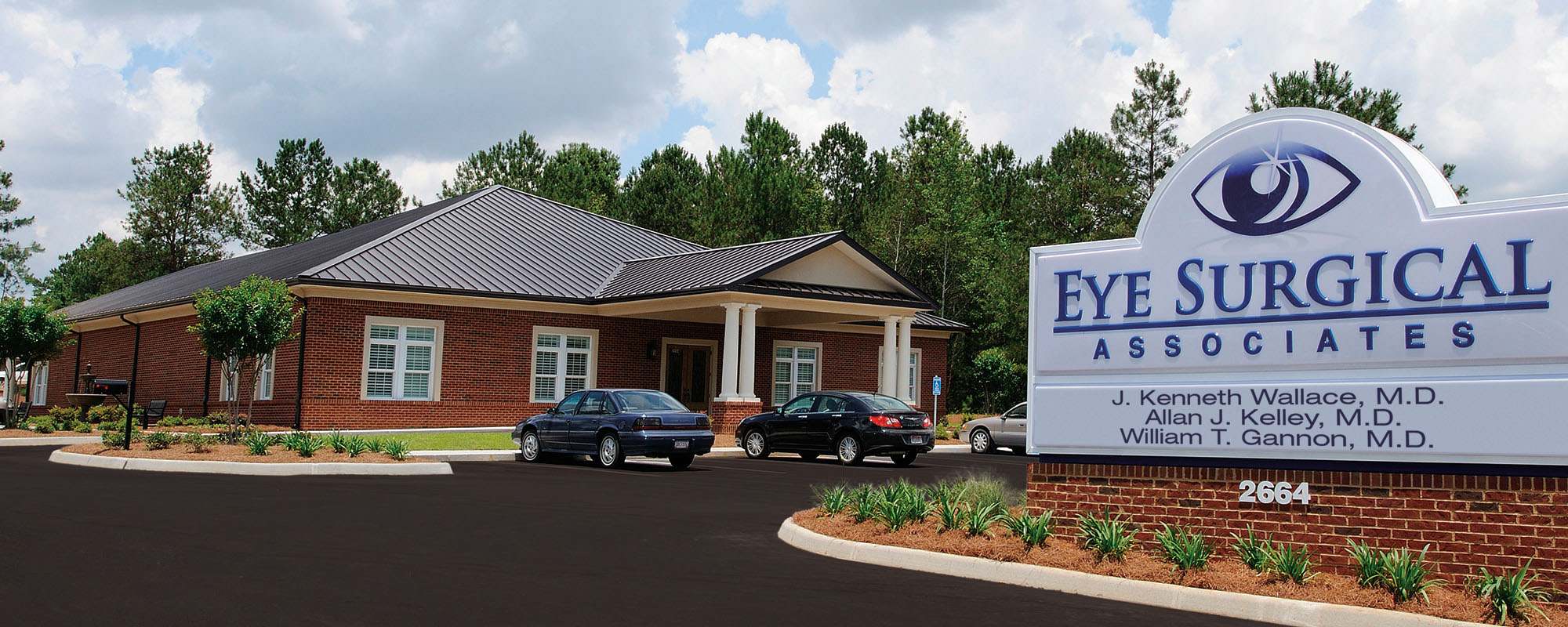 In 2009, Dr. Ken Wallace, after spending over two decades in large multi-physician clinics, decided to establish a smaller, more personal eye surgical practice where he could spend the time he felt necessary to get to know his patients better, and in turn be a better attendant to their medical needs. Dr. Allan Kelley, a Wiregrass native, joined Eye Surgical Associates soon after to further advance these principles. The addition of another Wiregrass native, Dr. William Gannon, in 2017 brings the physician staff serving patients to currently three ophthalmologists.
Eye Surgical Associates was founded on the principals of providing not only the utmost in interventional/surgical care, but to provide that care in a convenient and warm environment. Our entire complex has been designed for ease in movement for our elderly/handicapped patients, and all testing requires a minimum of patient movement. Many procedures can even be provided onsite in our modern surgical suite. If necessary, off-site surgery can be provided at Surgery Center South.
A friendly, well-trained staff guides patients through what can sometimes be stressful situations with a compassionate and caring attitude.
Providing you the best vision care possible is always our top priority.